US Citizenship Study Materials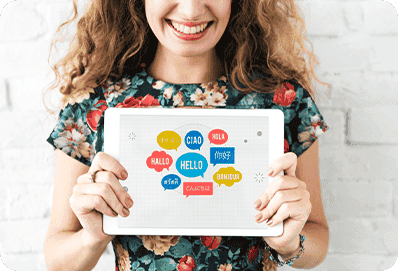 Becoming a U.S. citizen is a significant milestone in anyone's life, opening up a world of opportunities and benefits. However, the journey toward citizenship often involves navigating complex legal processes and demonstrating a thorough understanding of American history, government, and society through the citizenship test. At Citizenship Selfie, we understand that preparation is key, which is why we offer comprehensive and accessible "US Citizenship Study Materials" designed to empower you with the knowledge and confidence needed to ace your citizenship exam.
Our Commitment to Your Success
Citizenship Selfie is not just another online platform; it's a comprehensive solution crafted by experienced immigration attorneys who have witnessed the challenges applicants face firsthand. Our "US Citizenship Study Materials" is a testament to our commitment to making the citizenship application process simpler, more affordable, and tailored to your needs.
What to Expect from Our Study Materials
Our study materials have been meticulously curated to guide you through every aspect of the U.S. citizenship test. Whether you're preparing for the civics, English language, or reading portions of the exam, our materials provide clear explanations, engaging content, and practice exercises to ensure you're well-prepared.
Comprehensive Content: Our study materials cover all the essential topics you need to know for the citizenship test. From the Founding Fathers to the structure of government, we break down complex concepts into easily digestible content.
Interactive Learning: Learning should be engaging, not overwhelming. Our materials incorporate interactive elements, including quizzes, flashcards, and videos, to keep you motivated and help reinforce your understanding.
Language Support: We're proud to offer our study materials in multiple languages, including English, Spanish, Polish, Arabic, Hindi, and more. Language barriers should never stand in the way of your citizenship aspirations.
Expert Insights: Benefit from the wisdom of experienced immigration attorneys and successful applicants who share their insights, tips, and strategies for a successful citizenship journey.
Self-Paced Learning: We understand that life is busy, and schedules vary. Our study materials are available 24/7, allowing you to learn at your own pace and revisit challenging topics whenever you need them.
Citizenship Selfie's "US Citizenship Study Materials" represent a revolutionary approach to citizenship preparation, combining legal expertise with innovative technology. Whether you're a non-native English speaker, have limited time for traditional classes, or simply prefer a self-guided learning experience, our study materials cater to your unique circumstances.
With a proven track record of success and a commitment to excellence, Citizenship Selfie empowers you to take control of your citizenship journey. Our study materials are a stepping stone towards a brighter future as a U.S. citizen. Are you ready to embrace the opportunities that lie ahead? Join us at Citizenship Selfie and embark on a transformative learning experience that propels you toward successful citizenship.
Need More
Guidance

?
Talk to us!
We're here to support you in every step of the way. Don't hessitate in getting in touch with us using the contact form!